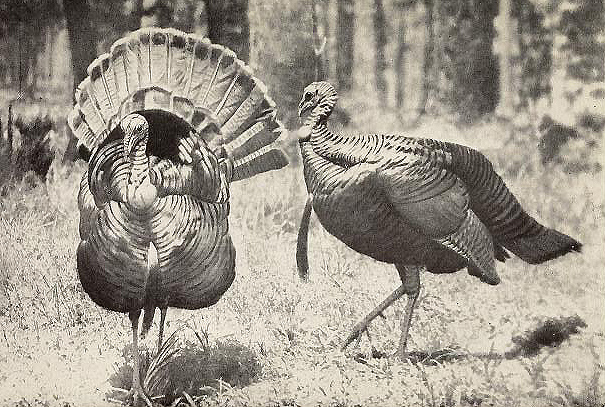 "Probably no genus of birds in the American avifauna has received the amount of attention that has been bestowed upon the turkeys…there has been no cessation of verbal narratives, casual notices, and appearance of elegant literature relating to the members of this group…a wild turkey is a very large and unusually handsome bird, commanding the attention of anyone who sees it."
This excerpt is from the 1914 book The Wild Turkey and its Hunting, Chapter 3, by Edward A. McIlhenny. Thanks to the Biodiversity Heritage Library you can read this book online, just click the above photo. It was digitized from a copy in the Smithsonian Libraries collection.
Following is a selection of additional artifacts and images from the Smithsonian that in some way direct attention to Meleagris gallopavo, the wild/domestic turkey. Click any image to learn more about it.
Below is additional Thanksgiving- and turkey-related reading published in years previous on Insider.si.edu
Today's domestic turkeys are genetically distinct from wild ancestors
Turkey's trip to table: Domesticating North America's largest fowl
Smithsonian Anthropologist Bruce Smith talks turkey…squash, potatoes and corn
Study reveals ancient link between mammoth dung and pumpkin pie