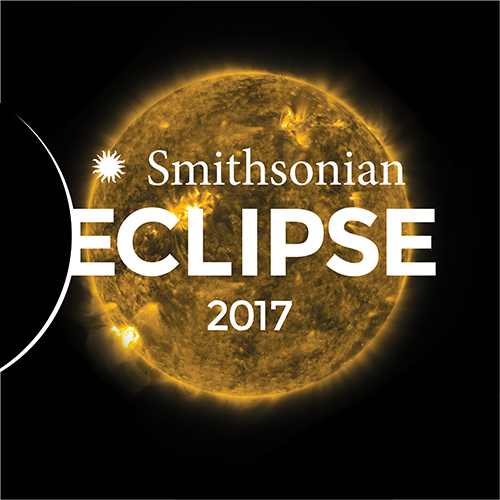 On Monday, Aug. 21, beginning shortly after 9 a.m. Pacific Time, the sky will darken across North America as the moon's orbit carries it between the Earth and the sun. A partial solar eclipse will be seen across most of the United States with a total eclipse visible along a narrow path beginning in Oregon and moving through Idaho, Montana, Wyoming, Nebraska, Kansas, Iowa, Missouri, Illinois, Kentucky, Tennessee, North Carolina, Georgia and South Carolina.
In anticipation of this event the Smithsonian Astrophysical Observatory has launched the "Smithsonian Eclipse app," an interactive guide to the 2017 Solar Eclipse. Users will be able to watch a live NASA stream of the eclipse as it travels across the continental United States, calculate the precise view you see on an interactive eclipse map and get a virtual view in the app's eclipse simulator. In addition, users will be able to check out some of the Smithsonian Astrophysical Observatory's solar research and get close to the sun with near-live views from space.
Smithsonian Eclipse is a free app, made possible with funding from the Smithsonian Women's Committee, driven by content from the Smithsonian Astrophysical Observatory and powered by SkySafari 5, a next-generation award-winning astronomy app for Android. Since 1890, the Smithsonian Astrophysical Observatory has conducted solar research, including the study of solar radiation and the solar constant. SAO is part of the Harvard-Smithsonian Center for Astrophysics, where leading astronomers ask, test, and answer some of humanity's greatest questions.
Today SAO telescopes and instruments send back high resolution images of the sun and other data to study phenomena including how the solar atmosphere is energized, the topology of solar features, and space weather. During the 2017 solar eclipse, SAO's AIR-Spec instrument will ride aboard a unique aircraft built for scientific research and measure plasma emissions from the sun.
Search for Smithsonian Eclipse on the App Store and Google Play.