By Tony Cohn
There's something exciting and strange about having an idea. It can come suddenly. Unexpectedly. Randomly. Intensely. Ideas can uninvitingly appear full-forced and bright—like the cliché image of that "light bulb moment" we see in cartoons.
This was totally the case on my way to work one muggy fall morning.
I'm half listening to a podcast while checking my reflection in the metro's window. More often than not I stroll into the office with toothpaste on the corner of my mouth.  Not today. It's looking like I'm in the clear when—BAM! An idea: Unexpected. Random. Intense.
Why doesn't the Smithsonian have a podcast? My heart beats faster.
But wait. Maybe there's already a Smithsonian podcast. I quickly scan iTunes; there's some content from our museums, but nothing put out by the larger Smithsonian. My mind summersaults and cartwheels as I brainstorm creative concepts.
I run into my colleague's office, pitching the idea while she sips morning coffee and something crazy happens. She thinks it's a good idea. The lightbulb grows brighter. We invade another coworker's office and I perform the same pitch routine but this time my colleague chimes in, building upon what I'm saying. Soon we have a small army of Smithsonian staff discussing and deliberating the idea.
But alas, an idea is only an idea. We needed something tangible that would let us say, "Imagine if we did this for real." We call in some favors with curators we're friendly with, set up a makeshift recording booth and borrow some microphones from a coworker's spouse. We laugh as we create a proof of concept, learning as we go and staying optimistic.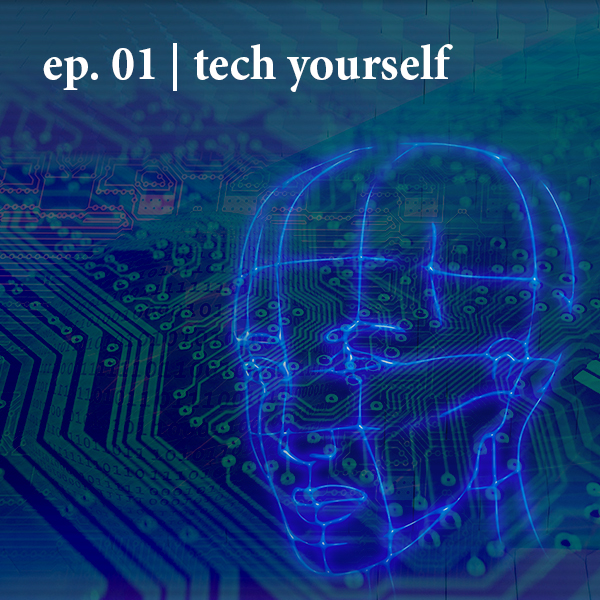 Tech Yourself:

Now we had a product. It was improvised and unpolished, but something real and we were proud. After shopping it around we received the green light to move ahead. The team celebrated, cheered and then stared wide-eyed at the realization that we were about to create a real podcast.
Then Megan Detrie came on as our series producer along with Smithsonian Digital Studios. Where we had been gliding at 15 mph, we were now sprinting at 150 mph. Meg became the mastermind behind the daily operations— pitching, writing, recording, editing and sipping miso soup with me on the harder days.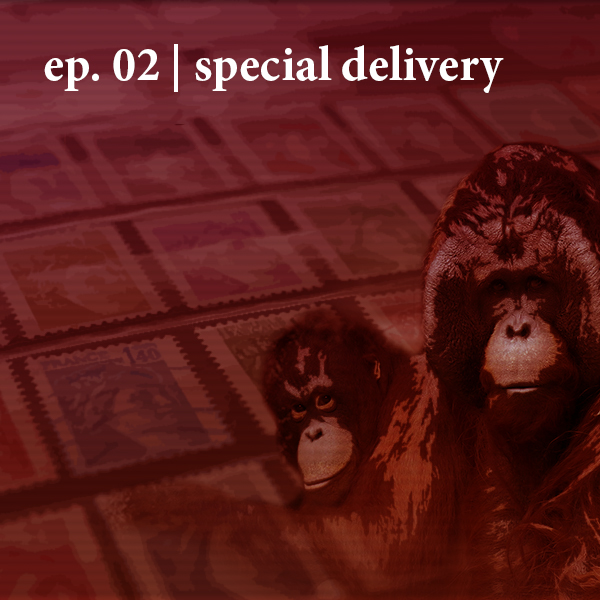 Special Delivery:

(Click here to download "Smithsonian Sidedoor" podcasts from iTunes.)
We watched an orangutan get an ultrasound, picked at mud crabs on the Chesapeake Bay and got horribly lost en route to the Smithsonian's Conservation Biology Institute in western Virginia. We finished before we knew it. After months of production we had created our podcast. It's odd to be writing about this experience with hindsight. It's part nostalgia and part cathartic—but really just a reflection of this adventure that started with an idea.
There's something really special about the journey of an idea. Yes, there's that moment of novel spark when the lightbulb goes off, but there's also something deeper. It's that warm and fuzzy retrospection of how that idea came to be realized. There's this African proverb that says if you want to go fast move alone, but if you want to go far move together. I can't say how far we're headed, but regardless, I'm glad we moved together.
Speaking of moving together, make sure to check out what we ended up creating. It took more than 100 Smithsonian staff members (curators, animal keepers, artists, communication professionals and security officers to name a few). It's called "Sidedoor" and you can download it, subscribe and write a raving review right now on iTunes. You can even check out si.edu/sidedoor to learn more about what you hear on each episode.
By the way. I just caught a hint of my reflection. There's toothpaste on the corner of my mouth.