Most people don't think of ice as much more than, well, ice: a frozen pond, or as snow blowing across a roadway. But for the residents of Wales, a community of Inupiaq Eskimo people of Alaska, whose native dialect is Kingikmiut, a thorough understanding of ice and its many forms has long been essential for the successful and safe hunting of walrus, whales, seals, birds, land animals and for fishing. The Inupiaq in fact have more than 120 words to describe ice in its many forms. "Mitivit," for example, means ice crystals floating on top of an ice fishing hole; "sigu" is ocean pack ice and "siguliaq," means solidified young ice usually a few inches thick.
The Inupiaq first settled in Wales on the Arctic Ocean more than 1,000 years ago, but many changes have come in the last half century. The people of Wales have gone from dogsleds to snowmobiles and cell phones, and the younger generations now speak English over Kingikmiut. Global warming has modified the seasons and wiped out certain types of ice completely.
To prevent the loss of Inupiaq words for ice and the knowledge that it embodies, Igor Krupnik, ethnologist at the Arctic Studies Center of the National Museum of Natural History, and Wales native Winton Weyapuk Jr., recently compiled an illustrated dictionary of some 120 Kingikmiut words used in Wales to describe different types of ice. Weaypuk, a boat captain and Kingikmiut speaker, led the effort to collect local ice terms and document the knowledge of ice from the community elders.
"It is our hope that our Inupiaq words for sea ice and the English translations we collected here can help young hunters supplement what they have learned in English about sea ice in our area," Weyapuk Jr. wrote in his introduction to the dictionary.  "It is also our hope that they can learn and begin to use some of the Inupiaq words as a way to teach those younger than themselves."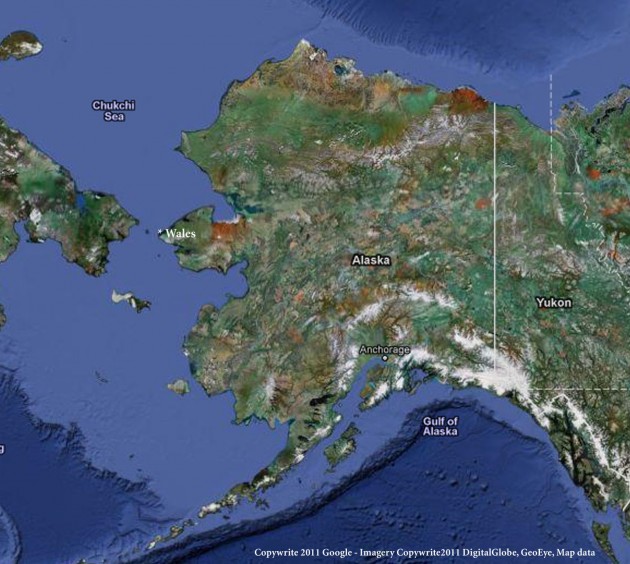 So the Kingikmiut terms for ice could be identified in a life context in the dictionary, Weaypuk  took color photographs of various ice-scapes around Wales. Krupnik and Weaypuk labeled the photos with each ice type in both English and Kingikmiut.  They expect the Wales Inupiaq Sea-Ice Dictionary will help the people of Wales use the ice-language to better hunt and protect themselves on dangerous ice. The dictionary also will aid the preservation of the Inupiaq language and the Wales Kinikmiut heritage.
The authors hope their dictionary will trigger the interest of the younger generation living in Wales in their Kinikmuit heritage. The more the language is used, the more it will be preserved, Krupnik says.
Additionally, the dictionary helps researchers like Krupnik and others to learn about the changes in the ice Arctic Ocean ice and the different types of sea ice now disappearing due to global warming.
Krupnik explained that by knowing the different types of ice, researchers can have a better idea of what they are looking for in the ice, and what changes have been made over the years.  "If I go into the forest with no words for trees, I can not read the forest," Krupnik says.  "If I don't know the difference between an oak and an elm, they are all just branches with leaves."
If they can raise enough money, Krupnik and Weaypuk plan to publish some 500 copies of the dictionary, giving a copy to each household in the community of Wales.  "I once heard the metaphor that heritage is like weirs in the river of life," Krupnik says.  "The river is constantly moving, but if you are lucky you get a snapshot of how it is and used to be. We're trying to create this snapshot. I deeply care about people's heritage, and I care to give them the resources to recall it."