The John Marshall Ju/'hoan Bushman Film and Video Collection, 1950-2000, was among 35 documentary heritage items of exceptional value added to UNESCO's Memory of the World Register in 2009.
UNESCO's Memory of the World program aims to preserve and disseminate valuable archive holdings and library collections worldwide. The Memory of the World Register features documentary heritage identified by an International Advisory Committee and endorsed by the Director-General of UNESCO as corresponding to the selection criteria for world significance. The 35 new additions bring the total number of inscriptions on the Register since 1997 to 193.
The John Marshall Ju/'hoan Bushman Film and Video Collection, held at the Smithsonian Institution's Human Studies Film Archives in the National Museum of Natural History, is one of the seminal visual anthropology projects of the 20th century. It provides a unique example of sustained audiovisual documentation of one cultural group, the Ju/'hoansi, of the Kalahari Desert in northeastern Namibia, over half a century. It is an unparalleled historical record not only of an indigenous people's traditional way of life and ties to the land but of the transformation of their life in the rapidly changing political and economic landscape that developed in concert with the struggle for Namibian independence. Click this link to view a new educational Web exhibition on the collection: "A Million Feet of Film/A Lifetime of Friendship: The John Marshall Ju/'hoan Bushman Film and Video Collection."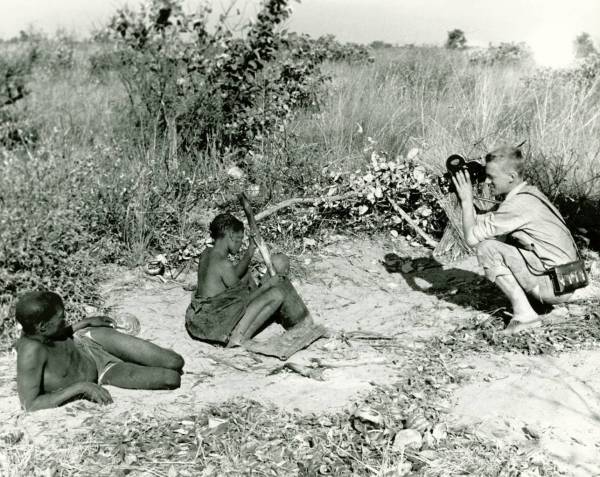 "The career of John Kennedy Marshall spanned a remarkable 50-plus years during which he became an innovator in the technical production of films as well as a leading voice in the ethics of ethnographic filmmaking," said Jake Homiak, director of the museum's Anthropology Collections and Archives Program. "During his lifelong association with the Ju/'hoansi (Bushmen) he became an advocate for those he documented, using his films as tools for education and empowerment."
Marshall's work among the Ju/'hoansi culminated in 332 hours of film, 433 hours of video, 309 hours of audio, and supplementary paper documentation as well as 23 edited films and a five part video series, A Kalahari Family (2002). The latter details the Ju/'hoansi's story over time, Marshall's own evolving and innovative filmmaking style, and reveals his personal commitment to the Ju/'hoansi and their struggles. It is of note that Marshall created a foundation to aid their development and dedicated most of his adult life to advocacy on their behalf.
Among the other new items added this year to the Memory of the World Register are the Diaries of Anne Frank (Netherlands), the Magna Carta, (United Kingdom), and the League of Nations Archives, 1919-1946 (United Nations Office at Geneva.)